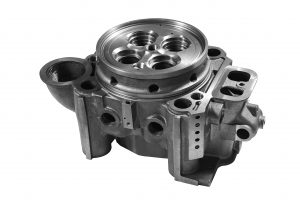 Impro manufactures and supplies precision investment castings, sand castings, and precision machining components to the high horsepower engine sector. We manufacture engine blocks and cylinder heads, emission system and fuel system parts primarily for the heavy duty truck, marine and power generation applications.
Our production base is equipped with dedicated engine block and cylinder head production lines and capable of producing diesel engine cylinder blocks in V-, W-and line-types in ductile, grey and vermicular iron materials weighing up to 16 tons. We are also able to product cylinder heads with a variety of materials and complex geometry.
Leveraging our comprehensive one-stop-shop solutions, robust process capabilities and high-standard quality control, we have established strategic long-term relationships with internationally renowned industry leaders.