Five Sustainability Focus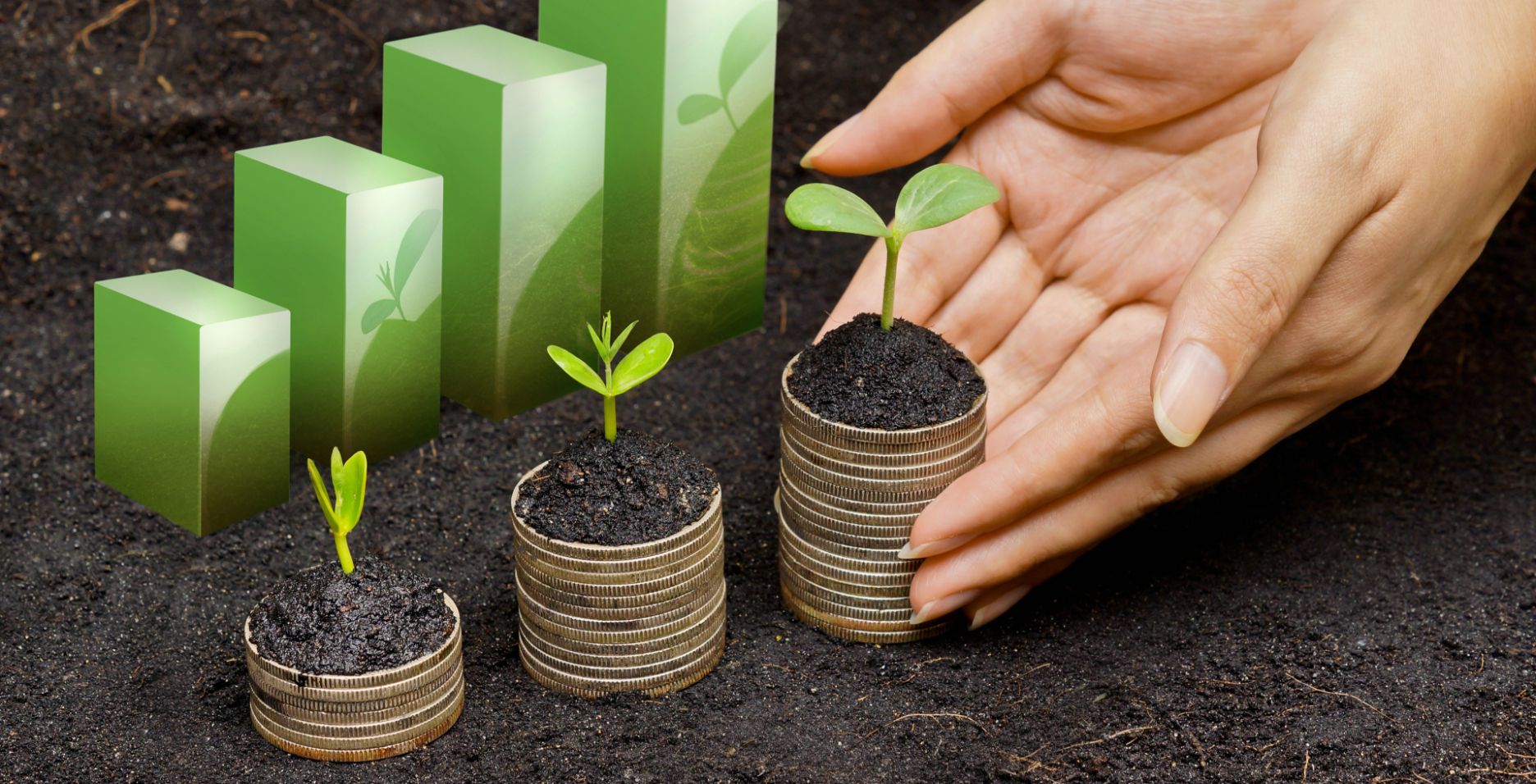 We believe that sustainability development will enable us to innovate and keep us stay ahead in our industry, improve business efficiency and create longer-term value to our shareholders. For this reason, we carefully consider all aspects of sustainable development and abide by the sustainable development philosophy of the following pillars.
01
Good Corporate Governance and Business Ethics
Anti-Corruption Management
The Group strictly complies with laws and regulations and has formulated a series of internal anti-corruption policies. We have established various channels for reporting corruption cases, improved the investigation process for reported cases and the supervision process for corruption cases to regulate our commercial behaviors with cooperative partners. We have also established a corporate image of integrity and credibility to eliminate corruption, fraud or any misconduct against the interest of the Group. We conduct anti-corruption training sessions, publicly promoted anti-corruption and raised awareness of anti-corruption and anti-bribery among employees.
Customer Privacy Protection
Ensuring the security and privacy of customer information is key to building confidence in the Company. We value our customers' security and have implemented strict data protection to strengthen and protect our customers' information and privacy. All customer data is strictly kept in a highly secure data storage system. Appropriate technical and organizational security measures have been adopted to protect business and customer information from loss or any illegal processing.
Intellectual Property Rights Protection
We strive to protect the intellectual property rights and other property rights. By strengthening our intellectual property rights protection, we provide a supportive and dynamic environment that encourages employees' enthusiasm for exploring new inventions and other creative intellectual activities and promote technological innovation.

Supply Chain Management
Consistent product quality from suppliers is an important foundation for our continuous supply of high-quality products and services. We formulated the "Supplier Management Procedure" to ensure product quality and punctual delivery of materials supplied throughout the entire supply chain management.

Safety in Production and High-Quality Products
As the world's 7th largest independent and China's largest investment casting component manufacturer, safety is one of the six essential factors of achieving our success. With the goal of safety in the production of high-quality products, we are committed to ensuring that the quality of our products conforms to strict standard systems through our own stringent and continuous quality management. In addition, we pay continuous attention to occupational health and safety of employees, ensuring compliance with standard operation and relevant rules by employees and constantly improve and enhance internal controls in order to ensure superior safety standards.
7S Management Concepts
We implement the 7S management concepts throughout our entire business operation. These management concepts are based on the widely accepted 5S workplace organization methodology, namely, Sort (Seiri), Set in Order (Seiton), Shine (Seiso), Standardize (Seiketsu) and Sustain (Shitsuke). We expanded the 5S method by including Safety and Saving in order to provide a safe, comfortable and supportive working environment for employees.

Quality Management
In order to meet our quality policy and goals, we embody the motto of "Quality First" at every stage of the production process. Our quality control team regularly conducts system audits, reviews and provides training on quality concepts and inspection techniques for production facilities. We strictly comply with the quality laws, regulations and standards at national level, in the place and industry where we operate and continuously optimize our quality management system. We periodically review the latest industrial standards and update our internal quality standards accordingly. Through the "Plan-Do-Check-Act", we continuously improve our products' quality to satisfy our customers' requirements and surpass suppliers' expectations as we establish the industry benchmark for quality.

Quality Enhancement
We introduced equipment automation, established a factory quality management board and organized a variety of quality enhancement thematic activities in order to improve the product quality from both "hardware" and "software" aspects. Moreover, we have also established relevant systems including the "Product Approval Management Rules", "Control Rules for Deficient Products" and "Treatment of Customer Complaints and Returned Products", to reach a high product qualifying rate as well as to safeguard the interest of customers.

Safety Management
We strictly comply with the laws, regulations and standards relating to occupational health and safety at the national, regional and industrial level. We continuously promote the ISO 45001 and OHSAS 18001 occupational health and safety management systems throughout all factories and have formulated the "EHS Control Framework for the China Region of Impro" to consistently follow stringent safety policies during the production process. We have dedicated full-time internal occupational safety officers in most of our production plants as well as full-time or part-time safety management officers in all production plants.

02
Environmental Responsibility
We are committed to implementing environmental regulations and have established a series of regulations for environmental protection. Using a green and low-carbon emissions standard as our operating principle, we strive to minimize the negative impact on the environment of every step of our production process, continuously improve the performance of environmental management and use our green footprints to build a beautiful ecological environment. These commitments allow us to improve cost effectiveness while protecting the environment.
Set Global Environmental Goals for 2022
In order to ensure our effective use of resources and reduce the adverse impact on the environment, we are actively preparing global environmental goals and are committed to establishing and implementing annual environmental goals and management plans by 2022. Meanwhile, we have established an execution team for environmental protection management to identify factors in the production process that may have a negative environmental impact and set up preventive measures. The team is also responsible for professional treatment of waste, closely monitoring changes in the local environmental laws and regulations and updating the internal production requirements as needed.

Energy Saving and Consumption Reduction
Our factories take various measures to improve energy management. We insist on efficiently utilizing energy in the manufacturing and cleaning process and regularly track the allocation of energy use on a monthly basis to ensure that energy resources used for production and operation are safeguarded.

Water Resources Management
We adjust the composition of water utilization continuously, improving the water utilization approach, and actively adopt water conservation technology to scientifically increase the utilization efficiency and avoid wastage of water resources. We enhance water conservation promotion and water conservation awareness of all staff and post conservation notice in operating and living areas. Regarding water resources used in production, daily meter reading is carried out by category for tonnage monitoring. Equipped with high pressure washing equipment, the utilization rate of wash water is increased and water resources wasting is avoided. We continuously optimize techniques and recycle and reuse water used in production by technical transformation.
Low Carbon and Emission Reduction
We implement a strict greenhouse gas emission management system to reduce emission of greenhouse gases through conservation of energy and reduction in consumption. We divide waste into recyclable waste, general industrial solid waste, household waste and hazardous waste as well as upgraded the equipment to reduce environmental impact and effectively reduced the discharge of hazardous waste.
Pollutants Discharge Management
We strictly comply with the relevant laws, regulations, standards and requirements in accordance with the "Water Pollution Prevention and Control Law of the People's Republic of China" and the "Atmospheric Pollution Prevention and Control Law of the People's Republic of China", and we have formulated the "Waste Gas Emission Management Rules" and the "Waste Water Discharge Management Rules" after taking our production process into consideration. We monitor, measure and analyze the waste gas emission and waste water discharge at regular intervals to ensure the emitted or discharged contents comply with required standards.

03
Staff Caring
We believe that employees are the foundation of the enterprise's development and that a united, efficient and innovative team is crucial for the Group's long term sustainable growth. We are constantly striving to create a fair, friendly and harmonious working environment that offers a supportive community for staff development.
Equality in Employment
We formulated key procedures and policies for the Group's human resources management and have enacted strict procedures for recruitment approval and employee review. We continuously expand our talent recruitment channels ensuring a diversified, open and inclusive environment to recruit new talents through campus presentations, jobs fairs, social recruitment and other channels.
Remuneration and Benefits
We respect and cherish each and every employee for his or her unique values and always care for the well-being of all staff members at home and abroad. In order to attract and retain talent, we offer competitive employment packages in terms of remuneration and benefits to our employees. Employee's remuneration shall be determined by considering the employee ranking, professional skills, innovation and contribution as well as other indicators. In addition to the basic legitimate remuneration package offered to our employees, we also make efforts to offer additional benefits and create a better work environment for our employees through more constant and effective communication with them while addressing their needs.

Talents Development
We value the cultivation of talents as part of supporting professional development. We have initiated a series of talent training programs dedicated to helping our staff improve their occupational development and personal growth through diversified and professional platforms. We provide different training programs, such as the "Elite Talents Program" and "Young Eagle Program", to select employees who not only possessed with excellent professional qualification and outstanding professional capabilities but also with the potential to become an elite talent.

Promotion Channels
Fair and diversified career development paths are essential to the development of high-quality talents. We attach great importance to improving our employees' comprehensive capabilities and professional skills and have put in place a clear and diverse system for assessment, promotion, reward and punishment in order to assist our employees to further their career development and personal growth. Utilizing various talent promotion channels, an employee after probation has the possibility to be promoted from the entry-level position to engineer, executive, manager and even a member of senior management based on personal performance and assessment results.

Community Involvement
We are committed to fulfilling our social responsibilities by bringing more job opportunities to the communities where we operate and making contributions to local education.
Caring our Environment
We encourage our employees to contribute the building of an environmentally friendly society by participating in various public welfare environmental protection activities. Our efforts toward improving the environment are continuously recognized; for example, "Impro Tree Planting Activities for Public Welfare in Mainland China","World Environment Day" mentioned on P.56 of ESG Report,"World Clean-up Day" garbage cleaning activities of the Turkish Factory.

Caring Through Donations
We strive to provide support to those who need care and help, so that they can get more warmth and love. i.e. "Voluntary work respecting the elderly" and "Caring for underprivileged students" on P.56 of ESG Report. During the outbreak of COVID-19, the Group actively participated in its corporate social responsibility by utilizing Impro's "reliable, flexible and global" supply chain system. Additionally, we donated nearly 120,000 face masks to the front-line medical staff and to various levels of administrative authorities in Wuxi City,in an effort to combat the "battle" against COVID-19.