Three Sustainability Focus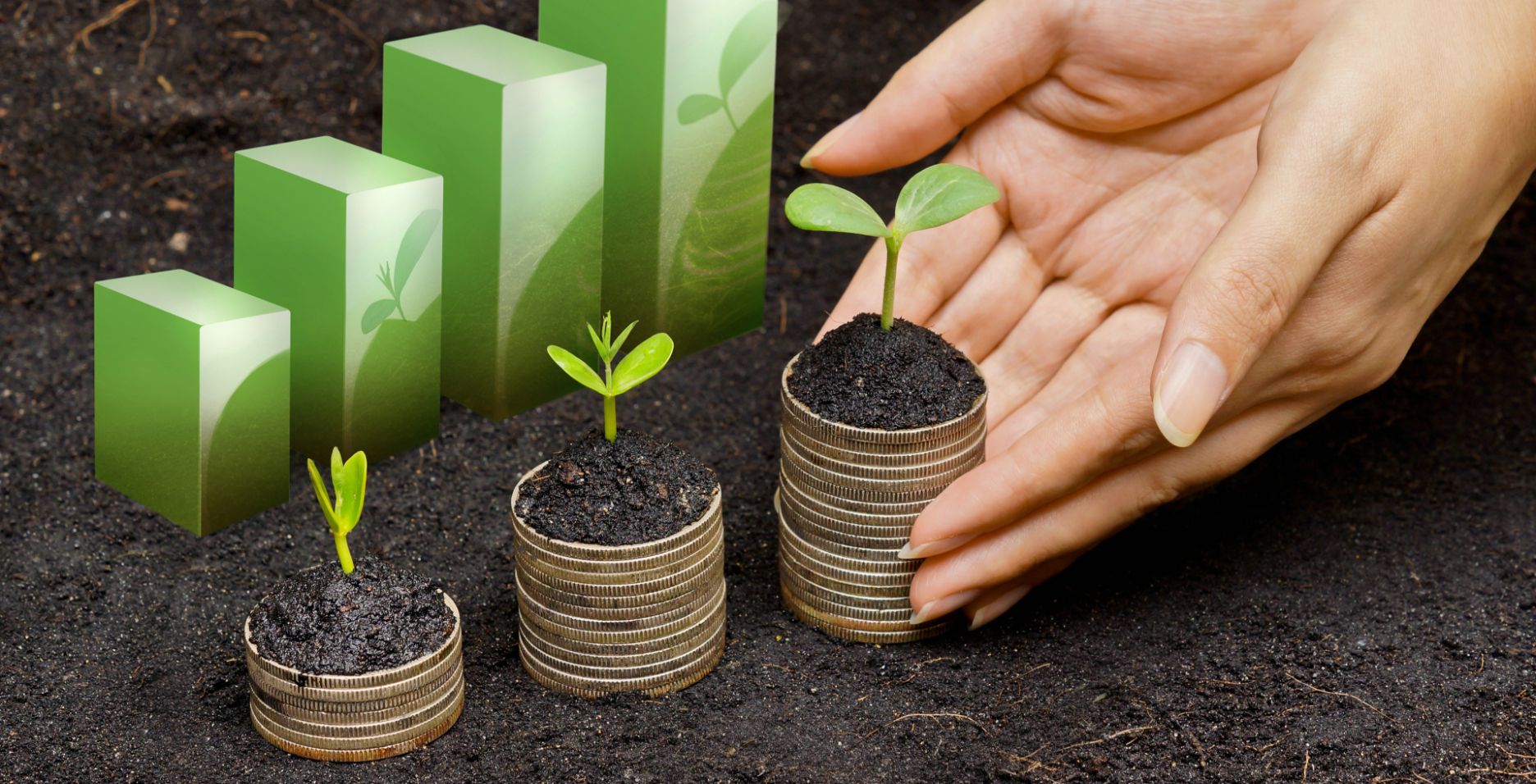 We believe that sustainability development will enable us to innovate and keep us stay ahead in our industry, improve business efficiency and create longer-term value to our shareholders. For this reason, we carefully consider all aspects of sustainable development and abide by the sustainable development philosophy of the following pillars.
01
Good Corporate Governance and Business Ethics
Anti-Corruption Management
The Group has formed a solid anti-corruption system based on Code of Conduct & Business Ethics Policy. Anti-corruption management has covered procurement, human resources, finance, sales, etc. In addition, we strictly manage sensitive transactions to prevent business ethics problems. We issued a directive from our CEO to all employees on the incorruptible behavior, requiring that sensitive transactions such as accepting gifts, money and securities should be reported to the Audit and Supervision Department for registration. In 2022, we have strengthened our "anti-corruption" awareness by educating all employees about the company's policy through training, examinations and conducting activities.
Customer Privacy Protection
We strictly abide by the privacy protection policy and promotes the protection of privacy of customers, suppliers and employees. We have established a strict confidentiality system for customer information to provide comprehensive protection for customer information. With the internal network security platform as the core, we conduct audits to assess business processes and security risks, and mitigates the risk of confidentiality leakage through various channels such as network, external devices and document circulation with robust access control.
Intellectual Property Rights Protection
We have formulated the Intellectual Property Management System within the Company, established a sound intellectual property management system, and clarified the requirements of intellectual property application, management and other aspects. In addition to safeguarding our own intellectual property rights, we also encourage our partners, customers and other stakeholders to participate in the protection of intellectual property rights. We actively sign the Confidentiality Agreements with customers and suppliers to facilitate protection of each other's intellectual property.

Supply Chain Management
As a manufacturing company, an effective and sustainable supply chain management is critical to the success of the group's operations. We refreshed the internal procurement policy, such as Supplier Management Procedure, to establish a full-process procurement management system covering supplier screening, access, examination and verification. In 2022, we have released a new ESG Issues Concerned to the Group's Suppliers Impro Group Sustainable Procurement Policy, Impro Conflict Minerals Policy to guide the Group's sustainable procurement efforts and lead the Group's procurement towards a green and sustainable supply chain.

Safety in Production and High-Quality Products
As the world's 6th largest independent and China's largest investment casting component manufacturer, safety is one of the six essential factors of achieving our success. With the goal of safety in the production of high-quality products, we are committed to ensuring that the quality of our products conforms to strict standard systems through our own stringent and continuous quality management. In addition, we pay continuous attention to occupational health and safety of employees, ensuring compliance with standard operation and relevant rules by employees and constantly improve and enhance internal controls in order to ensure superior safety standards.
7S Management Concepts
The Group strives to create a safe and healthy working environment by improving our governance, conducting thorough inspection and equipment updates. We also aim at enhancing the awareness of production health and safety among employees. We continuously promote the 7S management concept, namely Sort (Seiri), Set in Order (Seiton), Shine (Seiso), Standardize (Seiketsu), Sustain (Shitsuke), Safety, and Saving.

Quality Management
In order to meet our quality policy and goals, we embody the motto of "Quality First" at every stage of the production process. Our quality control team regularly conducts system audits, reviews and provides training on quality concepts and inspection techniques for production facilities. We strictly comply with the quality laws, regulations and standards at national level, in the place and industry where we operate and continuously optimize our quality management system. We periodically review the latest industrial standards and update our internal quality standards accordingly. Through the "Plan-Do-Check-Act" and, we continuously improve our products' quality. In order to deal with the production disruption and quality degradation caused by emergencies, we have updated the Emergency Plan Management Regulations to improve production quality, satisfy our customers' requirements and surpass suppliers' expectations.

Quality Enhancement
We introduced equipment automation, established a factory quality management board and organized a variety of quality enhancement thematic activities in order to improve detection capability and precision, then the product quality from both "hardware" and "software" aspects. Moreover, we have also established relevant systems including the "Product Approval Management Rules", "Control Rules for Deficient Products" and "Treatment of Customer Complaints and Returned Products", to reach a high product qualifying rate as well as to safeguard the interest of customers.

Safety Management
We strictly comply with the laws, regulations and standards relating to occupational health and safety at the national, regional and industrial level. We continuously promote the ISO 45001 and OHSAS 18001 occupational health and safety management systems throughout all factories and have formulated the "EHS Control Framework for the China Region of Impro" to consistently follow stringent safety policies during the production process. We have also established EHS Committee which meet regularly to coordinate the implementation of EHS work and review the action processes of EHS related issues. We have dedicated full-time internal occupational safety officers in most of our production plants as well as full-time or part-time safety management officers in all production plants.

02
Environmental Responsibility
We are committed to implementing environmental regulations and have established a series of regulations for environmental protection. Using a green and low-carbon emissions standard as our operating principle, we strive to minimize the negative impact on the environment of every step of our production process, continuously improve the performance of environmental management and use our green footprints to build a beautiful ecological environment. These commitments allow us to improve cost effectiveness while protecting the environment.
Impro Environmental Policy
In 2022, we released Impro Environmental Policy, which applies to the Impro Group and our subsidiaries, and to which all employees, suppliers and contractors are required to adhere. This policy governs the operation of our environmental management system. We sets out quantitative targets for energy, water, emissions, and waste reduction, guiding us to take prompt actions on sustainable development. The Sustainability Committee is responsible for overseeing the implementation of the policy, and the Board of Directors will review this policy every three years to ensure that it is in line with the Impro's current situation and stakeholders' expectations. Meanwhile, we have established an execution team for environmental protection management to identify risk factors in the production process that may have a negative environmental impact and set up preventive measures.

Energy Saving and Consumption Reduction
The Group has set key initiatives across the entire production operation. We continually explore new energy-saving equipment and optimize processes to reduce energy dependency. In the meantime, the Group has made considerable efforts to explore diversified clean energy utilization solutions and adopt clean and renewable energy sources into our energy structure.

Water Resources Management
We adjust the composition of water utilization continuously and have set out targets to facilitate our resource saving actions., improving the water utilization approach, and actively adopt water conservation technology to scientifically increase the utilization efficiency and avoid wastage of water resources. We enhance water conservation promotion and water conservation awareness of all staff and post conservation notice in operating and living areas. Regarding water resources used in production, daily meter reading is carried out by category for tonnage monitoring. Equipped with high pressure washing equipment, the utilization rate of wash water is increased and water resources wasting is avoided. We continuously optimize techniques and recycle and reuse water used in production by technical transformation.
Low Carbon and Emission Reduction
We have set targets and implemented a strict greenhouse gas emission management system to reduce the emission of greenhouse gases through conservation of energy and reduction in consumption. We divide waste into recyclable waste, general industrial solid waste, household waste and hazardous waste as well as upgraded the equipment to reduce environmental impact and effectively reduced the discharge of hazardous waste.
Pollutants Discharge Management
We strictly comply with the relevant laws, regulations, standards and requirements in accordance with the "Water Pollution Prevention and Control Law of the People's Republic of China" and the "Atmospheric Pollution Prevention and Control Law of the People's Republic of China", and we have formulated the "Waste Gas Emission Management Rules" and the "Waste Water Discharge Management Rules" after taking our production process into consideration. We monitor, measure and analyze the waste gas emission and waste water discharge at regular intervals to ensure the emitted or discharged contents comply with required standards.

03
Staff Caring
We believe that employees are the foundation of the enterprise's development and that a united, efficient and innovative team is crucial for the Group's long term sustainable growth. We are constantly striving to create a fair, friendly and harmonious working environment that offers a supportive community for staff development.
Equality in Employment
We formulated key procedures and policies for the Group's human resources management and have enacted strict procedures for recruitment approval and employee review. We continuously expand our talent pool and balance our staff structure through enriching our recruitment channels, including Young Eagle Plan and cooperation with universities and colleges.
Remuneration and Benefits
We respect and cherish each and every employee for his or her unique values and always care for the well-being of all staff members at home and abroad. We comprehensively consider the market standards and have formulated internal policies, such as Corporate Remuneration Policy, Corporate Benefit Policy, Corporate Reward and Reprimand Policy, and Corporate Overtime Policy, to standardize the management of compensation and benefits. We offer competitive employment packages in terms of remuneration and benefits to our employees. We have designed various platforms for employees to share suggestions without pressure, and receive timely feedback. We conduct employee satisfaction survey regularly. Employees' advices on the Company's culture and policies, workload and training, compensation and benefit, team collaboration are collected.

Talents Development
We value the cultivation of talents as part of supporting professional development. We have initiated a series of talent training programs dedicated to helping our staff improve their occupational development and personal growth through diversified and professional platforms. We introduced the Youkaoshi online training and exam system, and achieved a closed loop of internal training through four links including learning, practicing, examination and evaluation. We have also established a comprehensive multi-category training system covering internal, external and self-training.

Promotion Channels
The Group recognizes the importance of talent empowerment. The Company implements skill matrix evaluation and talent inventory analysis regularly to identify current risks and opportunities and make better informed decisions to improve talent management and eventually business performance. Utilizing various talent promotion channels, an employee after probation has the possibility to be promoted from the entry-level position to engineer, executive, manager and even a member of senior management based on personal performance and assessment results.

Community Involvement
We are committed to fulfilling our social responsibilities by bringing more job opportunities to the communities where we operate and making contributions to local education.
Caring Our Community
The Group promotes the local economy development through various community-driven programs. We invest in various plants to create more employment opportunities while attracting foreign investment for the community. We also contribute to local education and talent fostering by actively cooperating with local universities or schools. Through the new plant development, the Mexican plants increased the local full-time employees by more than 50% and the completion of new plant construction in Wuxi included a new hostel with capacity of more than 540 staff.

Helping the Underprivileged
The Group is dedicated to help the underprivileged and actively organize activities to integrate with the society. To advocate the traditional Chinese virtue of caring for children, on the International Children's Day, the representatives of the Group partnered with Wuxi Children's Welfare Institute to carry out the "Love Donation, Full of Love on June 1" campaign to send more than 150 boxes of gifts including milk, nuts, fruits and snacks to the children. In 2022, the Turkish plants actively participated in Istanbul Marathon, the world's only intercontinental marathon, to raise funds and awareness for children battling cancer.