One-Stop Solutions
We offer comprehensive one-stop solutions that cover the precision component manufacture value chain throughout the entire product life cycle.
We are a value-added, integrated manufacturer of high-precision, high-complexity and mission-critical casting and machined components and provider of comprehensive surface treatment services. We manufacture and supply customized products and services according to customers' specifications.
We have established an integrated business model, enabling us to offer comprehensive one-stop solutions that cover the precision component manufacture value chain throughout the entire product life cycle. Our manufacturing capabilities cover the entire casting component production process, from tooling design and manufacturing, casting, secondary machining, heat treatment, surface treatment to finishing, enabling us to offer ready-to-use products and services to customers. In addition to commercial production, we also offer a comprehensive suite of services catering to customer needs, ranging from market analysis, prototype design in early product development stage, continuous research and development support, logistics and other supply chain support.
Product Development
We have a highly-skilled and innovative product development team that works hand-in-hand with our customers, from the initial concept of component design, part development to after-sale services. Our teams in China, the United States, Mexico, Germany and Turkey co-develop components on-site with many of our customers.

New Product Introduction
Our product team makes recommendations for design optimization, material selection, manufacturability improvement, cost reductions, as well as inspection and testing criteria.

Rapid Prototype Development
Our dedicated rapid prototyping shops and 3D printing capabilities enable us to rapidly respond to customer's demands for a few pieces up to 1,000 pieces to suit their needs for design validation or small run production.

After-sales Services
We stand behind our products and services by responding to customer complaints/feedback within hours through our sales and customer service centers in the regions. Our sales engineering team works closely with customers on various VAVE initiatives and holds seminars on customer premises or in close vicinities for technical consultation and support.
Comprehensive and Flexible Manufacturing
Impro production facilities are designed and laid out to offer comprehensive manufacturing capabilities for a wide range of products and services; our principles of Flexible Manufacture adopted throughout our organization make us versatile to handle orders of highly mixed of part numbers and in various batch sizes. The Comprehensiveness, the Flexibility, and the Agility manifested in our product and services underscore our unique advantages in winning customers' trust and business opportunities. By working with Impro, our customers can quickly adjust to shifting market trends, speed up product launch time, and optimize their inventory levels.
Furthermore, with the support of our secondary machining as well as heat and surface treatment capabilities, we produce in-house all investment casting products and sand casting products from raw materials to finished products. It not only simplifies our customers' sourcing process but also ensures that our strict control standards are applied to each critical stage of production.
Logistics Services at a Local Level
With our logistics facilities in China, the United States, and Europe, Impro provides prompt and comprehensive warehousing and other supply chain support and services to our customers at the local level.
Our logistics services include:
Order and Shipment Tracking
Freight Forwarding and Customs Handling
Domestic Stocking
Just in Time (JIT) Delivery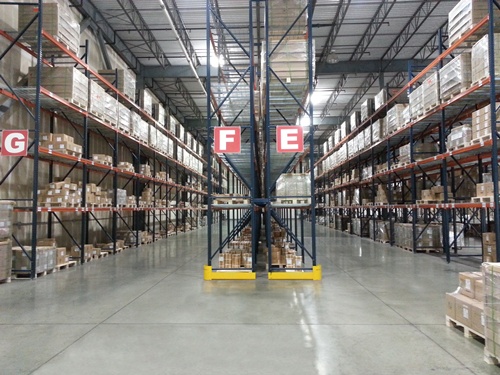 Global Manufacturing Facilities
Our manufacturing facilities are strategically located in Asia, Europe, and North America. Customers may choose to issue orders for their global requirements but being manufactured and delivered by Impro manufacturing facilities in their neighborhoods. Our goal is to become a reliable and flexible business partner on the global platform.