Impro Fluidtek Debut at 2023 IFPE Show
March 24th, 2023
Impro Fluidtek made its debut at the 2023 IFPE Show (March 14-18) in Las Vegas. It showcased a series of hydraulic orbital motor products, including RE, RE 550, WP/WR, WS360 motors. Also, we released two new products–– RE550 relieve valve and ABR brake, demonstrating our commitment to continued innovation. The product launch points to our roots as a legacy White Drive business with complete R&D, manufacturing, testing facilities, and capabilities. The event turned out to be a great success for us. We were pleased to meet interested OEM customers and distributors from many parts of the United States, Canada, Mexico, and countries in Central and South America and the Middle East.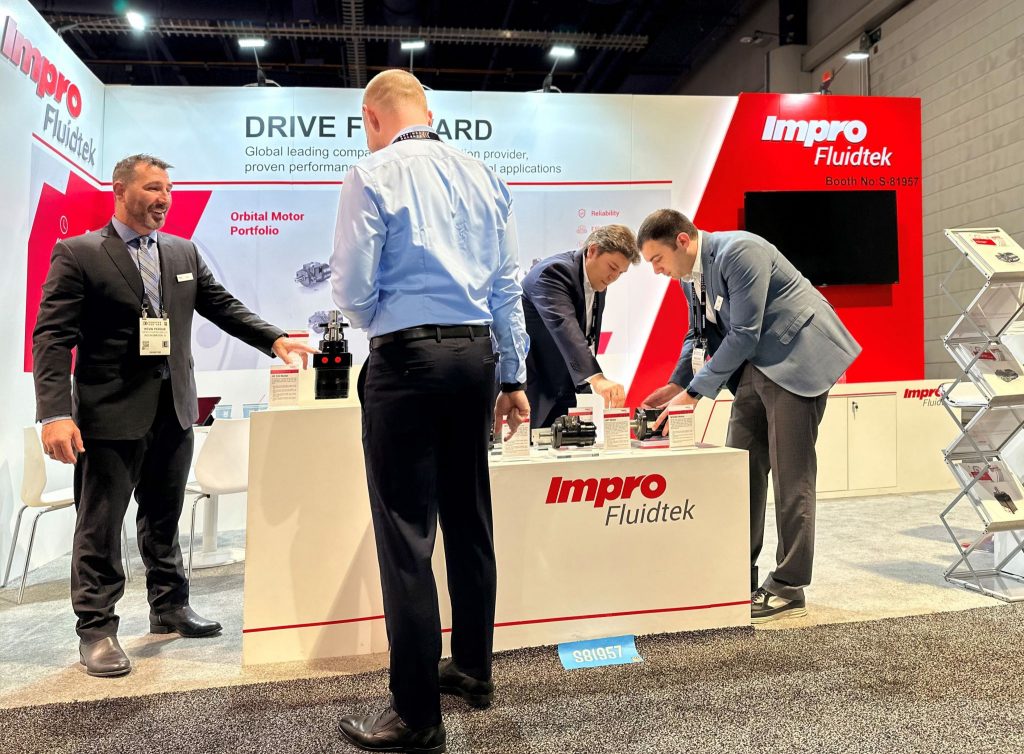 Impro Fluidtek's orbital motors have patented manifolds, specially designed rotors, and proprietary balance plates that enable high motor efficiency and reliable power output for diverse applications. Impro Fluidtek products are widely used in diverse end markets, including construction equipment, agricultural equipment, and other industrial equipment. Our orbital motors have excellent performance, provide extraordinary equipment life span, and have a competitive total cost of ownership. Under low-speed and high-torque applications, our products deliver stable output, setting us apart from the competition with unparalleled performance.
To learn more information about Impro Fluidtek's capabilities and product solutions, please contact us or visit our website at www.improfluidtek.com.