Impro Precision Celebrates AFS Corporate Membership
March 10th, 2021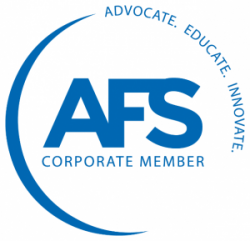 Impro is proud to announce our corporate membership in the American Foundry Society (AFS). As a global leader in the manufacturing of high precision, high-complexity and mission-critical castings and machined components, we understand the requirements of the diverse end markets that we serve. Our participation in the AFS community demonstrates our commitment to high quality and our dedication to our ever-changing industry.
In order to effectively and efficiently serve our customers, Impro implemented a comprehensive one-stop business model. With this type of approach integrated into our every action, Impro provides the services and products that our customers — including top names in their fields like Bosch, Caterpillar, Cummins, Honeywell, Parker-Hannifin, and more — rely on to lead their own industries.
Impro is an award-winning company that has been recognized by many of the biggest names in the world over the past 22 years. For example, in 2020 Impro received the GE Aviation Joint Affiliates Supplier Quality Award of Excellence, Honeywell Aero ISC Supplier of the Year Award, as well as the SANY Excellent Supplier Award.
Our culture and values support our dedication to excellence and guide our commitment to transparency, honesty, compliance and ethics. During our pursuit of innovation and excellence, our model relies on efficiency, pragmatism, diligence and unity to support our commitment to integrity and credibility.
Impro is proud and excited to join other AFS Corporate Members in their support for the values that exemplify our respective industries. We look forward to joining the Metalcasting Congress, a virtual trade show, as exhibitors on April 12–22 and hope to see many new faces, as well as seasoned partners, at this stellar event.