Sand Casting Applications: Common Use for This Process
November 16th, 2021
Sand casting manufacturing methods are a common technique for customers to receive quality parts with desired functions and features. It is a cost-effective process due to the efficient process and recyclability of the waste materials created by the process.
Advantages of Sand Casting for Applications
Perhaps the biggest benefit of this technique is that nearly all types of metal can be used for the pour. As long as the metal melts and pours at a desired and predictable rate, then it can be used to create various parts. This versatility allows customers to avoid restrictions when selecting metals that have to be compatible for complex assemblies.
Sand casting also makes a variety of sizes without limitations, from small bearing housings to large engine blocks. So long as the mold can be fabricated along with the appropriate gating system, the size of the project will not experience any hindrances when using this technique. Also, sand casting can create both simple and highly complex parts. When the manufacturing team develops the appropriate gating and core system, the molten metal can reach all possible surfaces, walls, and points of the part. This process provides durable and strong parts whether they are smaller than a person's palm or as large as an airplane landing gear assembly.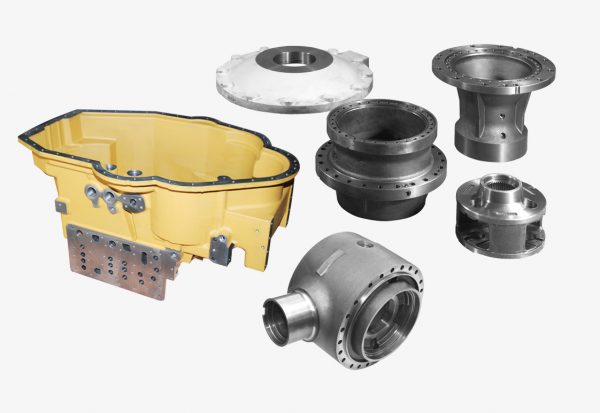 Common Uses for Sand Casting
Many applications for this technique involve the creation of structural parts include:
pump housings and valve bodies
engine blocks
bushings
crankshafts
transmission cases
manifolds
cylinder heads
machine base and frames
Sand casting is not restricted by industry. Companies in many fields utilize this process for their parts manufacturing. Common industries include agriculture, mining, construction, aerospace, medical, and many others. This technique produces low to high volume parts that may be used between different companies and industries based on the equipment or functions of the application.
Impro offers sand casting manufacturing services for our customers when they desire parts with critical function and complex features. If you are interested in this type of cost-effective sand castings for your application, reach out to our professional team. Our engineers can go over the design elements of your project and provide advice regarding how sand casting may be used for your part manufacturing needs.