All You Need to Know About Impro's One-Stop Solutions
January 23rd, 2020
At Impro, we offer one-stop solutions to a diverse set of industries. In addition to our investment casting, sand casting, and precision machining capabilities, we also offer a broad selection of value-added services—ranging from design and prototyping to full-scale production—to guide and assist customers throughout the manufacturing life cycles of their products. Here we will provide an overview of our one-stop solutions, outlining what they include and their advantages for our customers.
One-Stop Solutions From Impro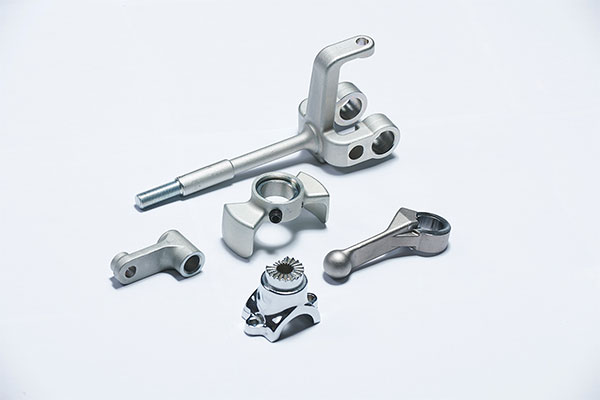 As a one-stop solution provider, our manufacturing capabilities encompass the entirety of a component's production. While the core of our business is providing investment casting, precision machining, and sand casting services, we also offer several value-added services to facilitate the design, development, and delivery of a high-quality, fully finished product at competitive prices. These additional services include:
Product concept design. From the beginning of a project, our engineering and development teams can help customers design and develop products that meet their functional and budgetary requirements.
Prototype development. We can produce product prototypes for design validation or small run productions. Our in-house prototyping and 3D printing machines allow us to eliminate the need for tooling and reduce lead time.
Custom tooling design and manufacture. We generate custom-engineered tooling to suit a customer's product and production needs.
Secondary machining. We offer a variety of secondary machining operations to improve both the functional and aesthetic qualities of products, such as turning and grinding.
Heat treatment. Equipped with eight multi-purpose production lines, four vacuum furnaces, five freezers, nitride and nitrocarburizing furnaces, and two high-frequency quenching furnaces, our team can accommodate virtually any product hardness requirements.
Our network of domestic and international warehouse facilities and sales offices allows us to reduce overall delivery times and costs, so customers get their products when they need them and where they need them.
Global customer support. Regardless of a customer's location, our friendly and knowledgeable sales and support personnel are ready and willing to assist with any issue. Most customer requests receive a response within a few hours.
Why Work With a One-Stop Solutions Provider?
By partnering with a one-stop solutions provider, customers benefit in several ways, including in regard to:
Product quality. Keeping all production operations centralized at a single vendor ensures that products are processed to the same quality standard from start to finish and from one batch to the next. This is especially important for industries that rely on high-precision, high-accuracy parts, such as the automotive, aerospace and medical industries.
Time and money savings. Single-source suppliers can significantly reduce the cost of production. As operations are performed at a single location rather than at multiple vendor facilities, transportation and administrative costs are much lower. Additionally, the time spent coordinating communication and delivery between vendors is entirely eliminated.
Supply chain management. A one-stop significantly reduce the logistics coordination necessary for supply chain management. With an extensive network of warehouses and offices, it is easy to provide worldwide customer service in a timely fashion.
Product development and production through one reliable supplier ensures less risk than sourcing components and services through multiple suppliers.
As the number of companies opting to outsource production to third-party companies grows, so too does the value of a one-stop solutions provider. In addition to facilitating timely and cost-effective production, they ensure that products are manufactured to high quality and accuracy standards without needing to source materials and services from multiple organizations.
Partner With Impro for Your Production Needs
One-stop solutions offer critical advantages to customers looking for a production partner, especially for those seeking design, manufacturing, and finishing services. At Impro, our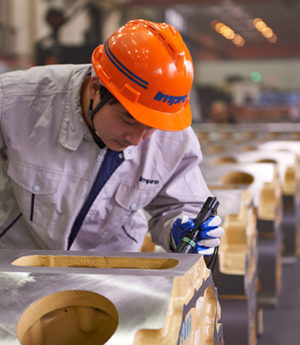 vertically integrated business model focuses on simplifying our customers' supply chains. From concept design and prototype development to precision machining and casting to logistical support, we offer a full range of services to help customers receive the highest quality products at the lowest possible price.
For additional information on our one-stop solutions, reach out to us today.