Impro Aerotek's Recent Acquisition Brings New Expertise
September 9th, 2022
On August 15, 2022, Impro Aerotek Limited ("Impro Aerotek"), a subsidiary of Impro Group, completed the acquisition of Foshan Ameriforge Manufacturing Technology Co., Ltd. ("M-Tech"), a subsidiary of AFG Group. M-Tech will operate under Impro Aerotek moving forward.
Together with M-Tech, Impro Aerotek will continue to provide high-quality and vertically integrated manufacturing services to customers in the Aerospace, Medical, IGT, and Oil & Gas industries. M-Tech is an AS9100 and ISO 9001 certified manufacturing plant that will bring new expertise to Impro Aerotek's already broad range of product offerings and process capabilities.
New Additions to Impro Aerotek's Typical Product Types
Thin-walled rings (OD up to 1,200 mm or 47.2")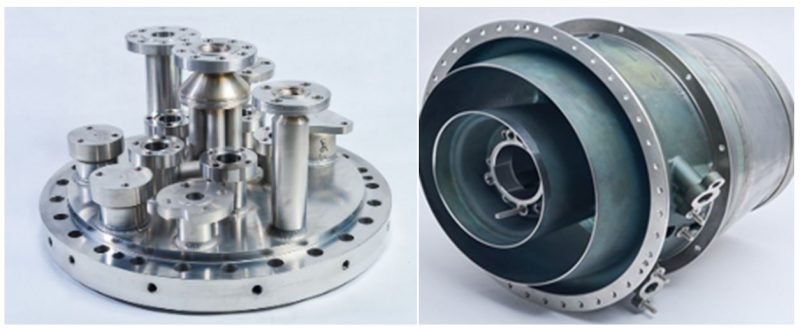 Long shaft type products (up to 3,000 mm or 118")

New Additions to Impro Aerotek's Special Manufacturing Processes Include:
Electron Beam Welding
GTAW (Nadcap certified)
Vacuum Brazing (Nadcap certified)
EDM & WEDM
Additional Testing Capabilities Include:
UT inspection
Hydrostatic Test
Borescope
Air Flow Test
With the capable and experienced staff of M-Tech joining forces with those at Impro Aerotek, we are proud to announce the following new capabilities to offer:
Total manufacturing solutions for thin-walled rings of Aerospace parts
Total manufacturing solutions for gas turbine nozzles
Total manufacturing solutions for long-length & small-diameter antenna sleeves with eccentricity through features
To learn more information about Impro Aerotek's capabilities and manufacturing solutions, or to get answers to any other pertinent questions that you may have, please contact our expert team today!