Impro Wins "2021 Best Delivery Award" from Cummins
March 29th, 2022
March 2022 – Impro Industries (Yixing) Co., Ltd. has won the "2021 Best Delivery Award" from Chongqing Cummins Engine Co., Ltd for its excellent delivery performance of engine blocks and quick response to customer demands for high-precision and high-complexity sand cast engine parts.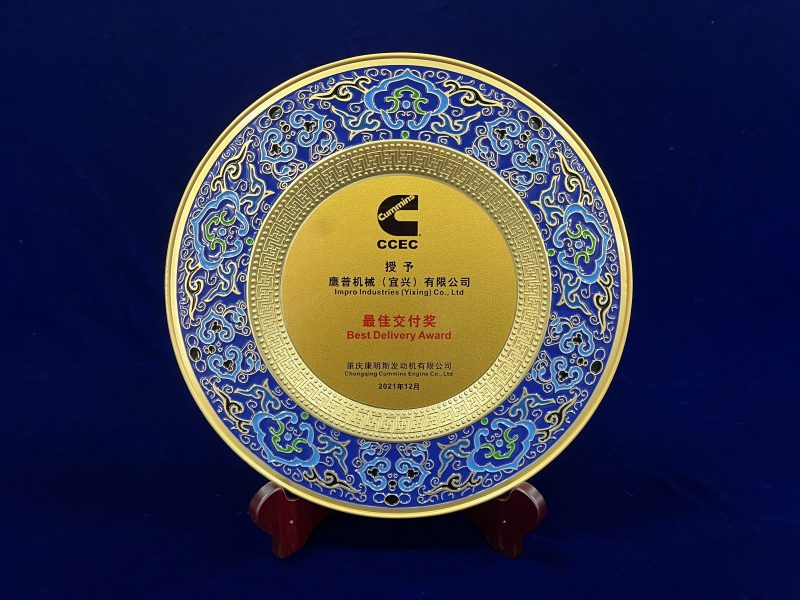 This is the 12th prize that Impro is awarded by Cummins, demonstrating customer satisfaction for our entire team's efforts in the past year.
This award will also inspire us to continue to provide customers with outstanding quality products and services!