Investment Casting Plant of Impro Mexico SLP Campus Commences Production
November 30th, 2022
(30 November 2022, Hong Kong) – Impro Precision Industries Limited ("Impro" or the "Group") (Stock Code: 1286), a world-leading manufacturer of high-precision, high-complexity and mission-critical casting and machined component, is pleased to announce that the investment casting plant in its North American production base in Mexico ("Impro Mexico SLP Campus") commenced production on 28 November 2022. With this plant, together with the sand casting and precision machining plants, Impro Mexico SLP Campus will thus help enhance the Group's global footprint. Moreover, the last two plants of phase one, namely, the aerospace components and surface treatment plants, are expected to commence production in 2023.
As the sixth largest in the world and the largest investment casting manufacturer in China, Impro provides a complete set of vertically integrated, value-added solutions in the precision components chain, which encompasses research and development, tooling design and manufacturing, casting, heat treatment, secondary precision machining and surface treatment services. Adhering to its "Global Footprints" and "Local for Local Manufacturing" strategies, Impro has strategically expanded its production lines to North America. In 2019, Impro began building the Impro Mexico SLP Campus on a more than 230,000 sq. m. site in San Luis Potosí, Mexico. The five plants in phase one have a total gross floor area of more than 110,000 sq. m. and will serve, among others, the automotive, construction and agricultural equipment, high-horsepower engine, hydraulic equipment, aerospace and medical end markets in North America.
The official commissioning of the investment casting plant in Impro Mexico SLP Campus has marked an important milestone for the Group's global footprints. The Group now has modern production bases on three continents, which not only gives it greater flexibility in operating its business, but also allows it to more effectively lower potential supply chain and tariff-related risks arising from the geopolitical landscape. The Group will thus be able to improve overall operational performance and consolidate its core competitive advantages. In the future, the Group will continue to provide higher quality and more appropriate services for its world-leading customers via its global footprint.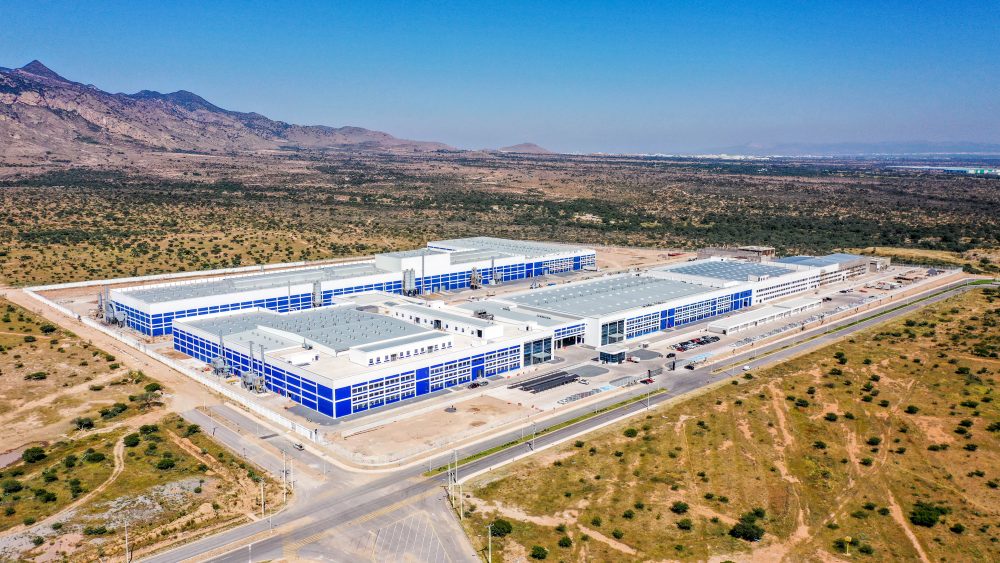 Aerial view of the Impro Mexico SLP Campus.